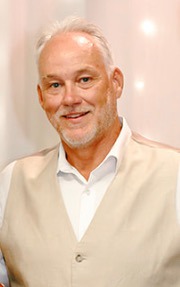 In 1990 I moved to the Central Texas from Chickasha Oklahoma. Since then, I have made the Austin area my home, with a successful and fulfilling 32 years of teaching and coaching. 
With the skills that come with teaching and a high school football coach, I know I will be able to make a difference in realty by bringing a unique outlook. I am an active listener who is goal oriented and I am looking forward to helping you achieve exactly what you are looking for. 
I am coming to Schaible Realty with an understanding of both relationships with people, as well as knowledge of the Austin area and local school districts.
In the Austin area, I was able to raise two kids, Makenna and Heston, as well as meet my wife Tammy and blend our families together with her kids Dylan, Sydney, and Ryan. The 7 of us are often found enjoying all the activities that central Texas has to offer. 
I am looking forward to meeting you and talking about all the things I can help you fulfill.